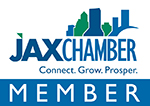 Office Properties
Finding the right office space entails many considerations and complications beyond simply finding the right location. Office tenant representation demands knowledge of the local market conditions and trends, as well as a keen set of negotiating skills to successfully structure a client's lease document. Tracking rents, rent concessions, operating expense pass throughs, changes in technology and other factors are part of what our KW Commercial Office Property associates are dedicated to knowing. Commercial landlords can also rely on our associates to have intimate knowledge of the local office market and existing tenant base in order to successfully lease projects at the highest rental structure possible.
Retail Services
For our retail users and developer clients, the advantages of partnering with a KW Commercial Retail Properties associate are significant. Whether leasing a retail strip center or finding a new facility for a restaurant customer: location, speed to market and economic performance are as important to us as they are to our clients.
Investment Sales
Representing buyers and sellers of investment real estate requires local market knowledge, knowledge of financing instruments and capital markets both domestic and abroad. KW Commercial's Investment Properties associates keep abreast of the latest trends and fluctuations in equity and debt markets. As well as local and national cap rates. Our vast network of international, private and institutional investors allows us to match our clients with the right investment opportunities, and maximize return on investment.
Industrial Properties
Regardless of the industrial space a company needs, our Industrial Properties associates have the knowledge and expertise necessary to assist in a purchase, sale or lease. Industrial real estate consumers rely on our associates for consultation on site selection, dock height, clear height and power requirements, as well as all the other factors necessary when deciding on an industrial location.
Industrial property owners can also rely on KW Commercial's network of associates to assist in marketing of their industrial property and ensure the property is sold for the best price as quickly as possible.
Land Brokerage
KW Commercial associates specializing in land brokerage and assemblage possess an exceptional understanding of the complex factors that influence the land brokerage transaction and have the extensive experience and contacts to get the deal done right. Our associates provide solutions based on constantly evolving factors such as zoning and regulatory issues, demographic and traffic patterns, and overall political and economic trends. Expanding on the fundamentals of land brokerage, our associates ensure that the client's unique business considerations are addressed and that the negotiation is a win-win. Working in coordination with our other specialists, our land brokerage services offer a solid and well-rounded approach to land acquisition and disposition.